Case study:
Luxury RV manufacturer breaks into a new category, with embedded UI prototype in 3 months, 75% faster and more cost-effective.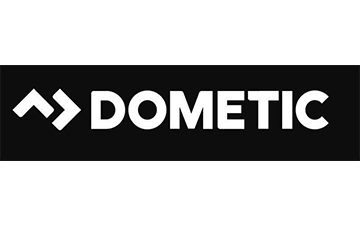 Category: Case study
Vertical: Industrial
Est. read time: 6 min
At a glance:
---

With an increasing variety of interactive UI touch screens that adventurers love, exploring the world just got easier. For our manufacturing client, entering a new product market meant tackling competitive opportunities with an edge up in order to grow their movement for mobile living. After evaluating multiple embedded UI software options, Dometic chose Storyboard as their embedded UI development tool of choice for their Dometic Interact Solution because of its natural, easy-to-use interface, collaborative workflow, and speed-to-execution functionality.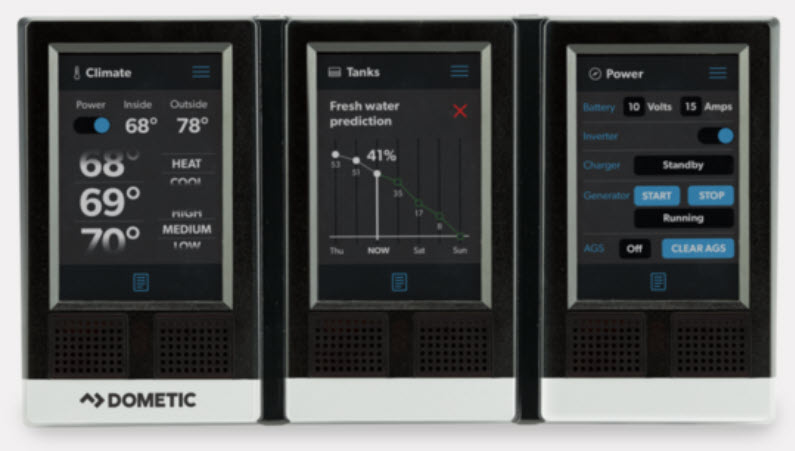 DOMETIC INTERACT SYSTEM IMAGE COURTESY OF DOMETIC.COM
---
The client:
---

The 8000+ people working at Dometic are passionate. From cooking to taking care of hygiene to keeping temperature comfortable, they work together to make mobile living easy for adventurers worldwide. RVers, boaters, truckers, campers, and outdoorsy people of all kinds can benefit from their products.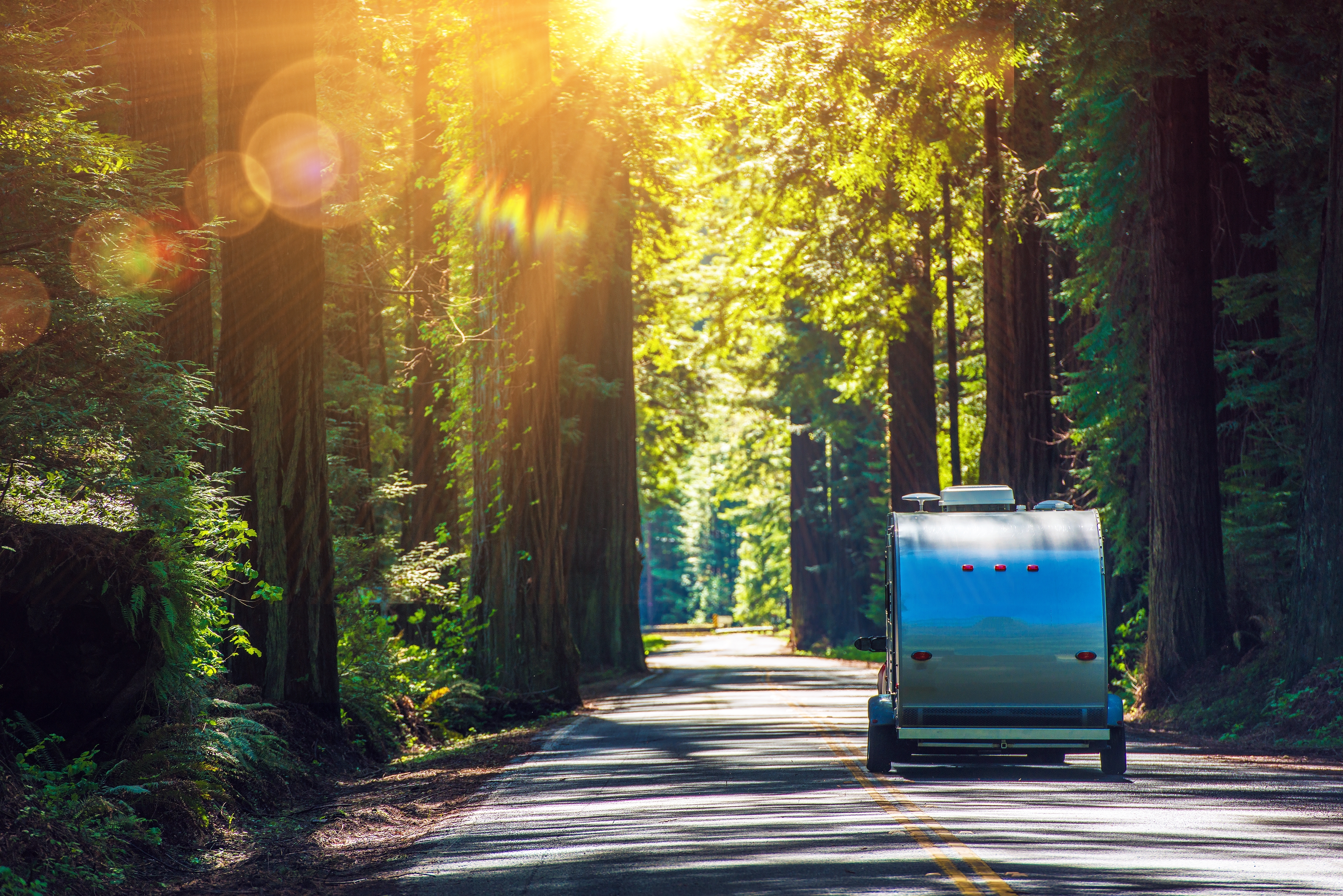 ---
The main challenges:
---
With competition rising and a hot market, Dometic wanted to expand their product offering - and fast. The challenge? The team wanted to innovate and enter a new product category to stay competitive in their space. With limited resources in-house, they had been outsourcing their design work across the globe. The team needed to find a UI development tool to develop their new product, the Dometic Interact, within their budget and project deadline. With only a couple months before their key trade show, they needed to ensure a prototype could be created quickly and was compatible with their chosen hardware.
Plan to enter a new product category:

The team wanted to enter a well-established product category and needed to be innovative with their new product.

S

horter time-to-market timeline:

With months before their biggest event of the year, the team needed their initial prototype, developed and deployed quickly.

Increasing costs for outsourced work:

Familiar with outsourcing across the globe, the team was in need of a UI touch screen design and development tool at arm's reach to save time and money.
"We were entering a new product category that competitors have been successful at for years. Crank Software helped ensure we were successful by giving us the platform to innovate and update our product quickly to emerging market requirements."

- Joe Wine, IoT Manager, Dometic
---
The solution:
---

Finding an embedded UI development platform that made incorporation of customer feedback and design change faster.

Dometic wanted an embedded UI partner that didn't give their software away for free and had the proof to stick around for a long time. The process? The team evaluated Crank Software's Storyboard and alternative solutions on the same dev kit. Their criteria for choosing a UI development tool included software that was configurable and easy to use, with architecture that the team could continuously build upon - since they didn't have a ton of resources at their disposal.


"Storyboard's own UI is more intuitive than others, and the fact I could write with Lua scripting sealed the deal. It felt natural and wasn't available with the alternatives."

- Paul Argue, Lead Engineer of Connectivity and Software, Dometic

After evaluating several major vendors, our manufacturing client chose Storyboard as their embedded UI software platform of choice. The alternatives were pricier and unable to support all hardware possibilities (RT1050).
The engineering team was able to jump in and work with Crank Software's Storyboard easily due to the intuitive interface and scripting ability, which was unique among competitive alternatives. "Storyboard's own UI is very intuitive, and the fact I could write with Lua scripting really sealed the deal for us. It felt natural and wasn't available with the alternatives." says the Lead Engineer on the project. "Because of the quick adoption and flexibility of Storyboard, our team was able to bring our UI development back in-house and save significantly on outsourcing costs."

Storyboard was the tool of choice for 3 main reasons:
Easy-to-use software for UI development

Supportive team and product that embraced innovation




"We chose Crank Software and Storyboard because they support all hardware platforms, they're affordable, and their profitability year after year shows they're not going anywhere."

- Eric Schuh, Chief Engineer of Innovation, Dometic
Adding product features was easy
Dometic picked Crank Software in late fall for an early spring project deadline. While the engineering team was figuring out the hardware platform and application, their designers were able to play around with Storyboard's flexibility to begin editing UI graphics and animations for their GUI touch screen product. "Our designers' outputs go directly into Storyboard as inputs. Being able to re-import our updated design files and update the layout of the UI while maintaining the existing functionality has been an incredible timesaver," said Eric Schuh, Dometic's Chief Engineer of Innovation. Since adding features became easy, the team was able to add product functionality they didn't think was possible due to strict timelines.

"In the past, adding features to our UIs was time-consuming and could cost up to $100,000 per iteration. Now with Storyboard, we're able to add features more frequently and incorporate design feedback faster because of its design flexibility."

- Eric Schuh, Chief Engineer of Innovation, Dometic
Innovating to stay competitive
Released at their biggest event, the RVX Show, the team won first place for their newest product, the Dometic Interact and even received the Cityscape Award. With Storyboard, the engineering and design teams were able to get up and running fast and used their prototype to make informed decisions based on feedback. Storyboard's simulator became useful for rapid validation, and then injecting events through defining and testing with the IO Connector, allowing the team to go through iterations to continually validate their functionality, features and overall design.


"We couldn't have created our new product in three months without the speed-to-prototype capability of Storyboard. We were up and running fast and made key decisions with prototype feedback."

- Joe Wine, IoT Product Manager, Dometic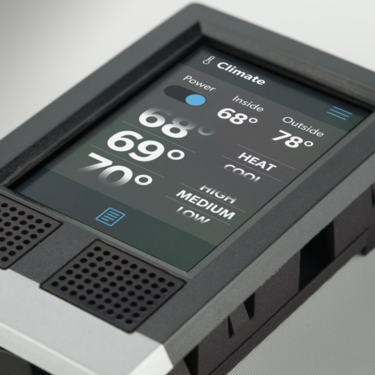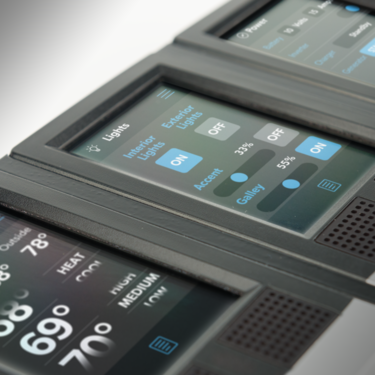 The engineering team continued to evolve the back-end of the application while the designers worked on design iterations. "New market opportunities have opened up for us as a result of being able to add functionality and innovate faster with Storyboard," said the Chief Engineer of Innovation. With Storyboard powering their embedded UI design and development, they were able to deliver UI prototypes to their end customers in order for them to see what the UI was shaping out to look like - before the hardware was even chosen.


"New market opportunities have opened up for us as a result of being able to add functionality and innovate faster with Storyboard."

- Eric Schuh, Chief Engineer of Innovation, Dometic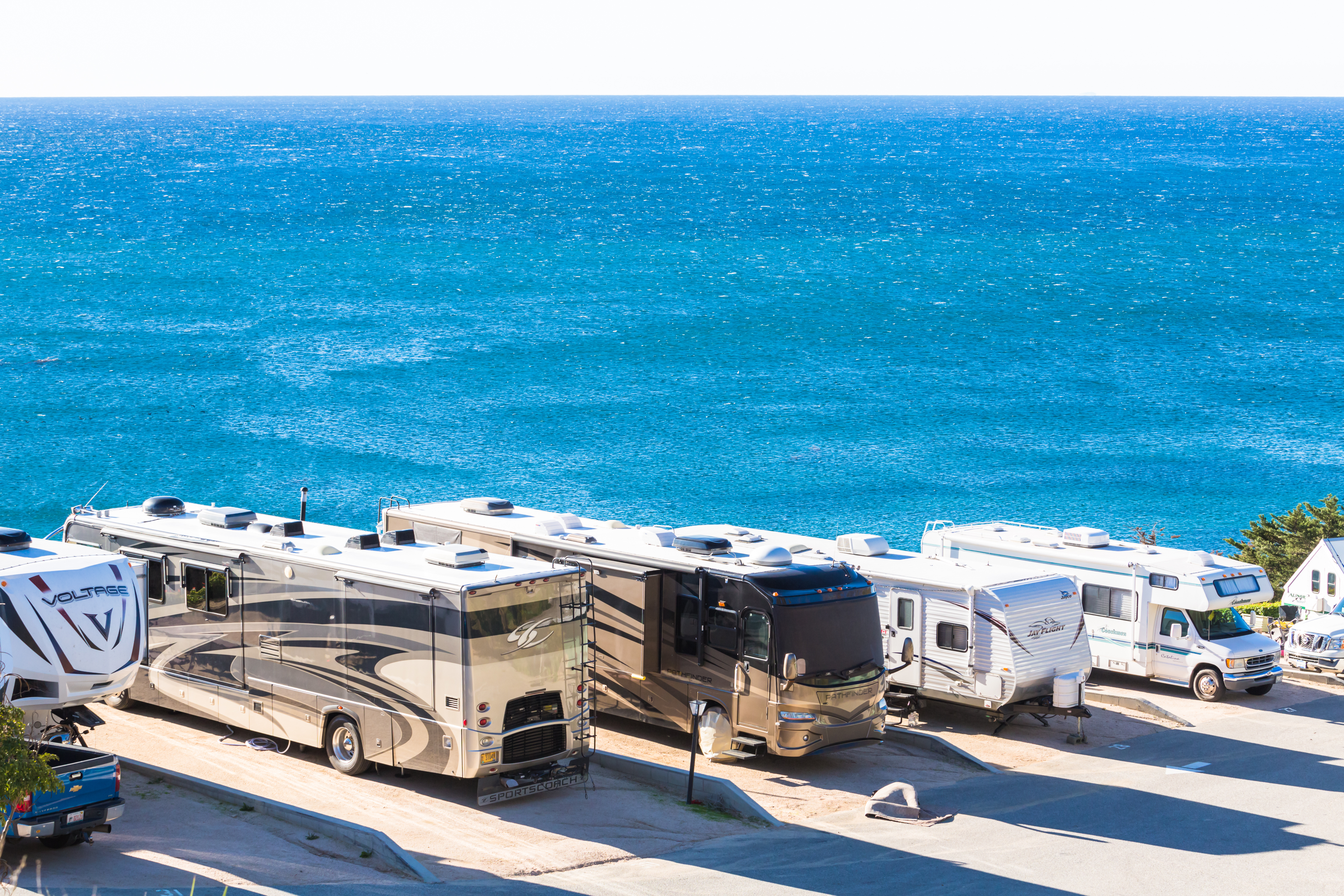 ---
The payoff:
---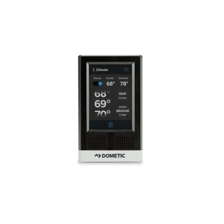 Delivered a working prototype from scratch in just 3 months, 75% faster than previous projects.

Reduced costs for design iteration, by saving 75% in development costs and no longer paying over $100K+ per feature change.

Gained back 95% of their time back by bringing resources in-house with Storyboard.

Launched a feature-rich, innovative product that outperformed competitors and put the company on the map.
Dometic's Chief Engineer of Innovation, Eric Schuh and the rest of his team on the project were able to deliver a brand new product in a matter of 3 months with Crank Software. "Coming in as Chief Engineer of Innovation, the company thought they needed new ideas but what they really needed was better implementation, and Crank helped us do that."
Before using Storyboard, the team didn't focus as much on features and functions that set them apart. Customer-centric, they are now starting to work with end customers, valuing feedback and focus on what end customers need in their products - including once the product has gone to market.
"Storyboard really helped us ramp up in a very short timeframe. We were able to create the prototype and get feedback from global customers within two months, and have the initial product ready in just three months. We hit all of our dates because of Crank."

- Joe Wine, IoT Product Manager, Dometic

As Dometic continues to invest in touch screen features more and more thanks to time savings, (example: when there's a UI touch screen on an air conditioner), they will be using this feedback as a key differentiator between competitors in the industry. "Crank allowed us not to worry about the costs or time we would have otherwise incurred when dealing with rounds of design feedback. Instead, we've been able to focus on delivering a feature-rich user experience for our customers," said the Chief Engineer of Innovation.


"Crank allowed us not to worry about the costs or time we would have otherwise incurred when dealing with rounds of design feedback. Instead, we've been able to focus on delivering a feature-rich user experience for our customers."

- Eric Schuh, Chief Engineer of Innovation, Dometic