Rich graphics with small footprints for NXP boards
Create brilliant embedded GUI experiences on all NXP hardware.
Crank AMETEK
Authorized gold embedded GUI partner of NXP
#1 most referred by NXP
NXP's i.MX applications processors and Crank Storyboard are challenging the status quo of traditional embedded GUI development methodologies and platforms. With solutions that are scalable and fast while remaining low-power and affordability, you no longer have to compromise on a beautiful and modern GUI design aesthetic. Crank is a gold NXP partner, and most preferred GUI builder for NXP where sophistication and performance is required.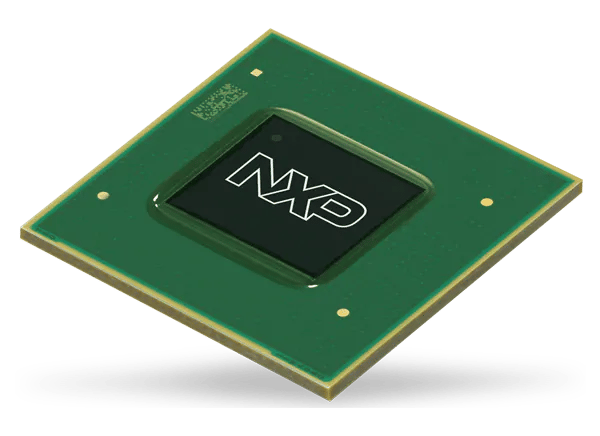 Graphics 100% optimized for NXP hardware
Whether you're building on an i.MX 8M, RT, ULP or other NXP board, we want to help you visualize your applications instantly. Seeing your hardware and GUI builder working simultaneously can be the first step towards kicking off your project. That's why we built a library of sample GUI applications in Storyboard for you to try on your NXP eval kits. We have new demo images in the works for the i.MX 8M Plus, i.MX RT500 and the i.MX RT1170.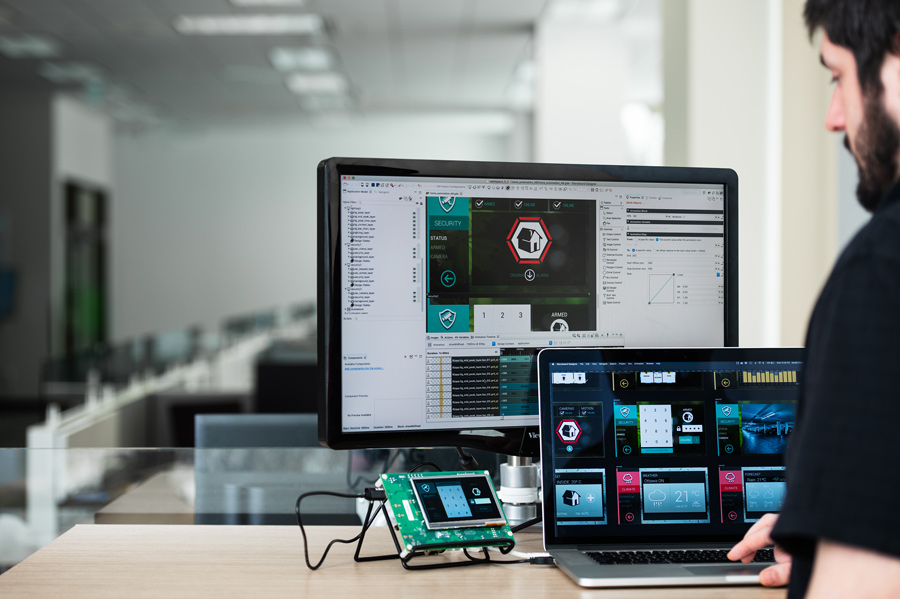 Storyboard included in NXP's MCUXpresso SDK
High performance without increased costs and low power without the impact of usability? You bet. With the Storyboard GUI framework now directly accessible from within the MCUXpresso IDE toolkit, the process of evaluating NXP microcontroller products and the creation of rich, embedded GUI applications is now a simple and streamlined process.
Creating exceptional experiences for NXP's i.MX RT500
The wearable device market continues to grow exponentially. With new use cases for how the technology can be leveraged to improve our everyday lives, there are no signs of it slowing down anytime soon.
Learn how easy it can be to build a sophisticated UX for a wearable device powered NXP's i.MX RT595 crossover MCU using Storyboard.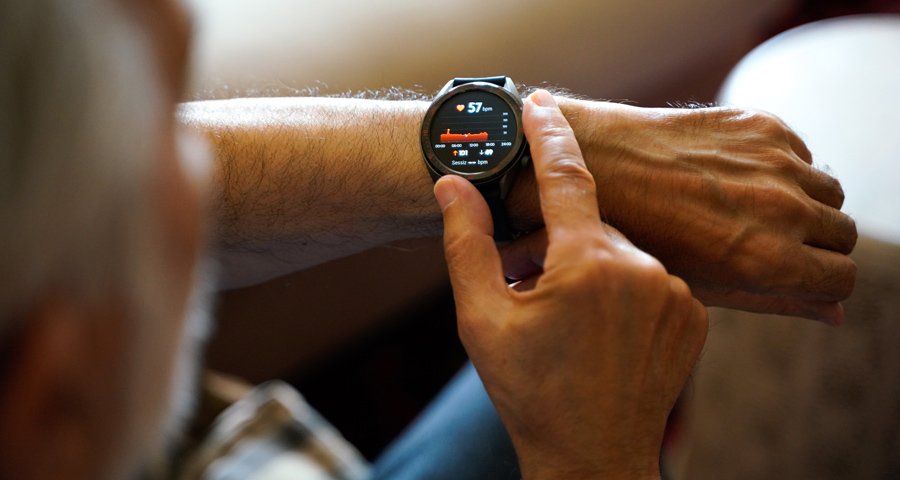 Storyboard made something possible that none of our competitors can come even close to reproduce.
See a Storyboard-built GUI on the NXP i.MX 6
Settling on using one of the NXP i.MX 6 series processors for your target, and in need of a high-performance GUI? Download one of our sample GUI apps created specifically for the i.MX 6DualLite and see Storyboard in action.
Embedded graphics on the i.MX RT1170 MCU
The i.MX RT1170 crossover MCU is setting speed records at 1GHz. Ideal for consumer, industrial and automotive markets, watch this video as Jason Clarke, Crank Software's VP of Sales and Marketing and co-founder demonstrate how an embedded GUI built with Crank Storyboard would run and perform on the soon-to-be-released, and much anticipated i.MX RT1170.
Featured resources
Modernizing embedded graphics for brilliant ultra-low power UIs
Leverage hybrid rendering for 2D/3D graphics on the i.MX 7ULP.
Modernizing embedded graphics for brilliant ultra-low power UIs
Leverage hybrid rendering for 2D/3D graphics on the i.MX 7ULP.
Build a killer embedded UI
Download this guide to creating high-volume, high-margin goods on MCUs with fancy UIs.