Renesas
Experience a Storyboard UI on your Renesas hardware.
Crank AMETEK
An authorized Renesas partner
Crank Storyboard and Renesas MPUs:
Bringing Rich GUIs for Embedded to Life
Improve UI development and streamline workflow for feature-rich human-machine interface (HMI) applications with Crank Storyboard and the Renesas RZ/A microprocessor. Deploying Crank Storyboard on innovative RZ/A microprocessors enables developers to bring differentiated devices with advanced UIs to market more quickly and cost effectively by simplifying the UI development process.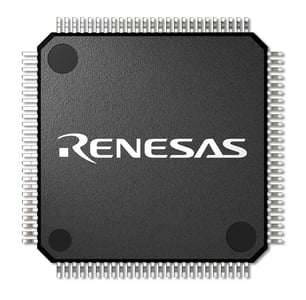 Storyboard + Renesas RZ/A1 Running XIP Linux
This demo showcases home-security and washing machine applications built with Crank Storyboard for the Renesas RZ/A1 MPU running XIP Linux. The video shows the applications running directly on hardware, with touch interaction.
Storyboard made something possible that none of our competitors can come even close to reproduce.
XIP Linux Crank GUI Demo for the RZ/A1 RSK Board
This demo illustrates the caliber of human-machine interface (HMI) application that can be developed using Crank Storyboard and execute-in-place (XIP) Linux on the Renesas RZ/A1 microprocessor (MPU). The Renesas RZ/A1 MPU's unique architecture – with up to 10 megabytes (MB) of on-chip RAM and the ability to execute in place from inexpensive QSPI flash memory – eliminates the need for SDRAM from Linux systems, enabling high performance, low-cost systems and simple board design.
Featured resources
Storyboard 7.0: Powering sophisticated embedded GUIs
Check out our latest features designed to help you build richer, more effective GUI applications.
Sample Storyboard on your board
Download the sample touch screens created in Storyboard for your chosen hardware.
Build a killer embedded UI
Download this guide to creating high-volume, high-margin goods on MCUs with fancy UIs.