Smart Appliances | Coffee Machine UI
Create sleek and energy-efficient UIs for coffee machines of all types with Storyboard
Work with a wide range of hardware











Develop rich engaging embedded GUIs for coffee machines with ease
To meet the demands of modern consumers, smart appliances UI development teams, like yourself, are under pressure to deliver high-quality user experiences (UX) while adhering to strict power and resource constraints.
To help overcome these challenges, Crank's Storyboard provides a parallel, collaborative workflow that enables teams to work simultaneously on the front-end and back-end of the UI application helping you develop quickly and get to market faster.
Trusted by embedded development teams worldwide, find out how Storyboard can help accelerate the development of your next UIs that consumers can't get enough of.
Download a sample demo image of our coffee machine UI and discover the possibilities of Storyboard for yourself.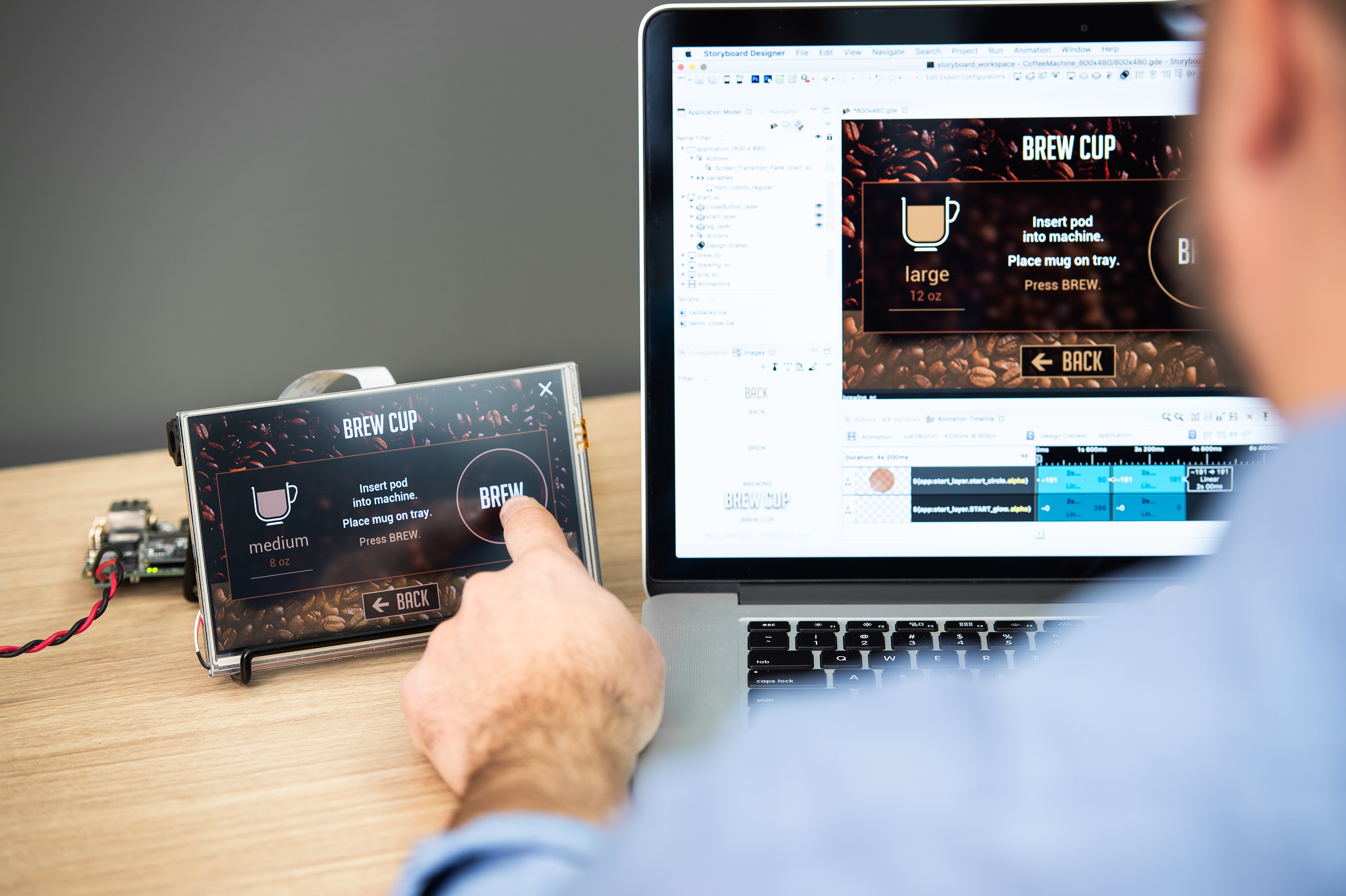 Why Storyboard for UI development?
MARO Coffee is changing the way coffee enthusiasts brew the perfect cup with their exceptional technology and UI experience.

At the heart of their coffee brewing process is a Storyboard-built GUI, helping ensure precision and consistency in every brewing experience.

What inspired MARO Coffee to create this exceptional brewing experience? Simply, their passion for coffee and belief that brewing a cup of coffee is not just a daily routine, but an art form.
Their goal was to introduce an intuitive UI experience that enables users to have complete control over the brewing process, helping them make an exceptional cup of coffee, every time that is perfectly tailored to their individual preferences. Their dedication to perfecting the art of coffee brewing has made them a leading force in the coffee industry. With Maro Model 1, they have made it possible for coffee enthusiasts to bring out the full potential of their coffee beans and achieve the ultimate taste experience.

Find out for yourself how Crank's Storyboard can help you elevate your product's UI experience like it did for MARO Coffee.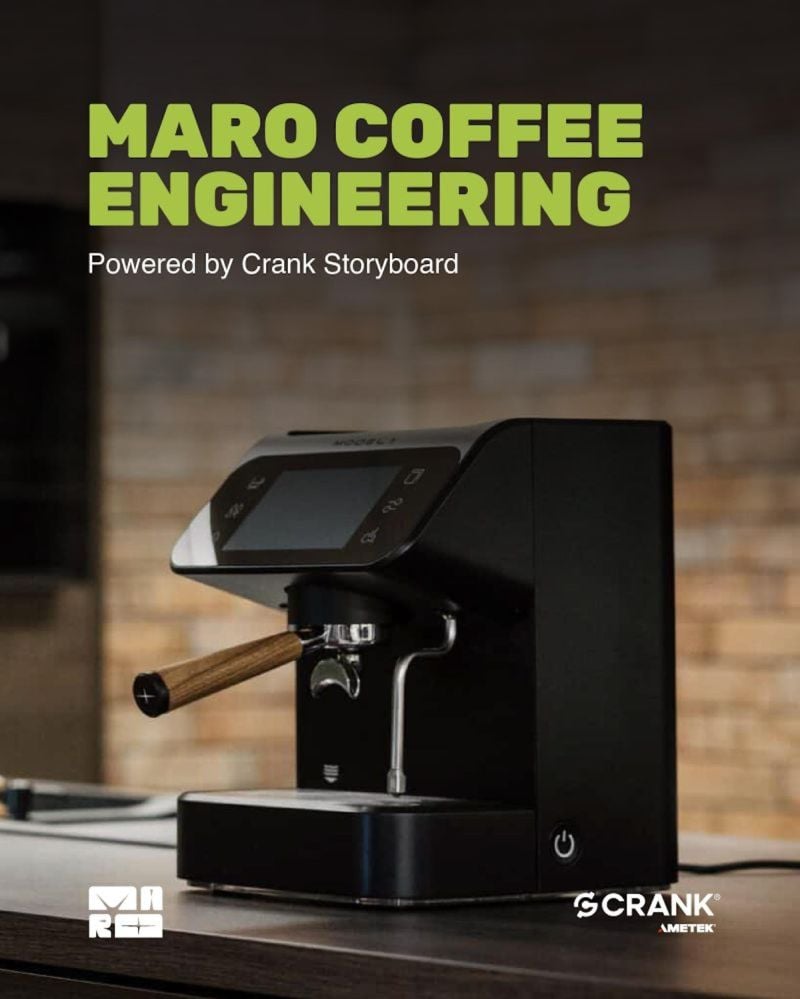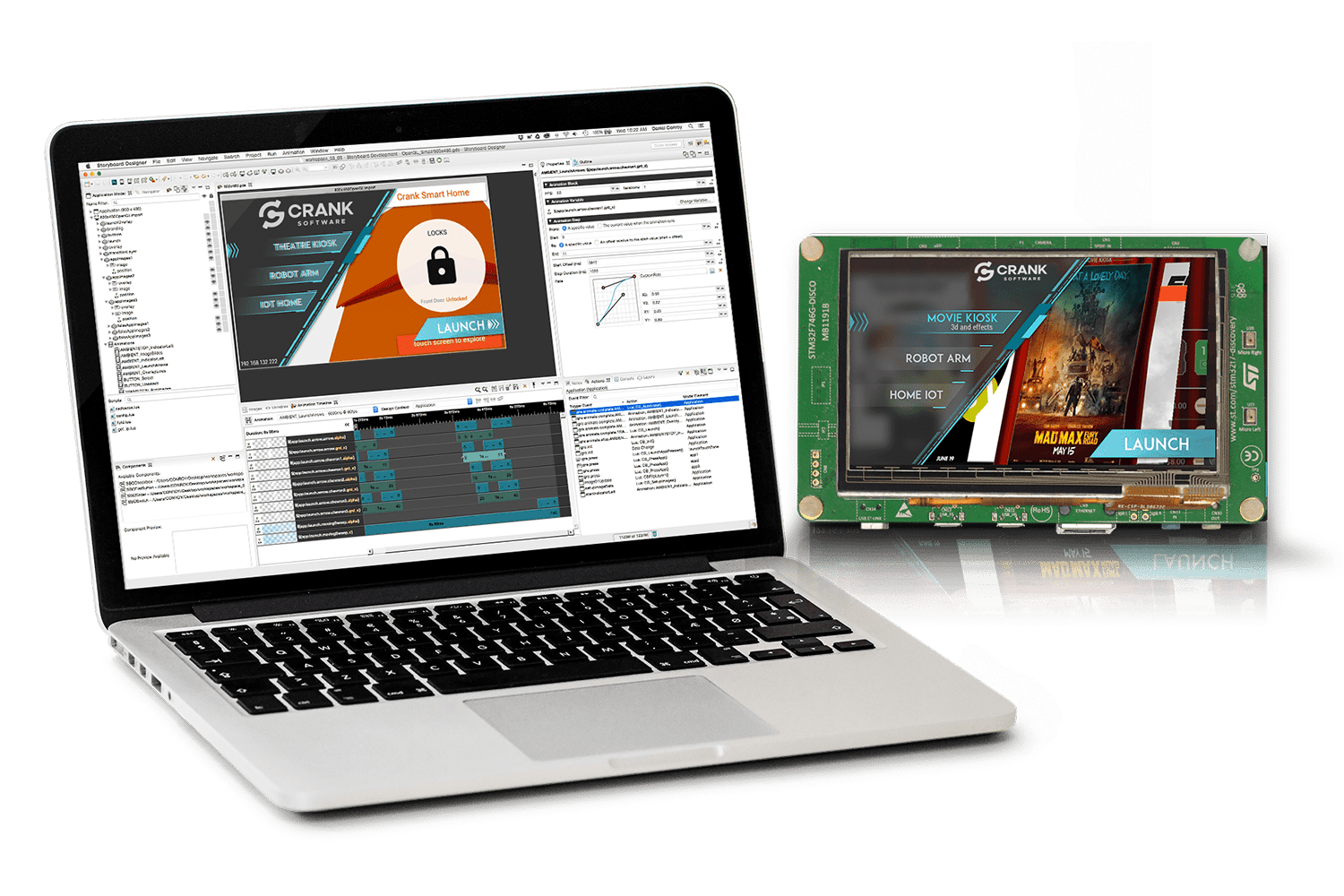 Import directly from design tools like Photoshop and Sketch, with layers, order, and names
Pre-coded functions to speed up scrolling lists and tables development
Tailor-made for smart appliances embedded GUI development
Storyboard empowers embedded GUI designers and software developers of smart appliances with the tools required to seamlessly develop, test, improve, and deploy engaging UI experiences more quickly.
Core functions can be added with a simple click of the mouse, eliminating the need for manual coding, and the UI design fine-tuned at any point in development to help ensure the optimal user experience is achieved without disrupting current development work.
Download Storyboard today and create tailor-made applications for your embedded system.
High-performance
devices


Coffee Machine interface designs created in Storyboard can be developed, validated, enhanced, and optimized all within the same development workspace, ensuring development efficiency and product performance.
Big savings,
bigger experiences


Leverage lower-cost MCU hardware in your BOM by minimizing the size of the UI's memory footprint.
Designed specifically for embedded devices, Storyboard enables you to fine-tune what is needed (and what can go) to reduce memory without sacrificing performance!
Faster development cycles,
faster time-to-market


When getting a superior product experience to market fast is vital, look no further than Storyboard.
With its Rapid Design Import and Iteration Technology, development teams can create, validate, and update products at a far superior pace.
Using hardware from a different vendor, or looking for UI help for your coffee machine
Create rich, engaging UIs for coffee machines that customers love