Ventec updates medical device UX and UI in time for COVID-19
Learn first-hand from the Crank Software team on how Ventec Life Systems used the
Crank Storyboard
​
embedded GUI framework to add additional functionality to their medical device GUI to meet COVID-19 ventilator demand, and get to production in less than 30 days.
The main challenges:
Designing a modern touchscreen interface that worked as well and intuitively as a smartphone

Getting a medical device to market quickly with a new, modern UI - Finding a UI development tool that could handle the design and redevelopment cycles that were going to be constant throughout the product's lifecycle

Finding a solution that had a history of working proof with their operating system

Finding a solution that was affordable for their small team of engineers, and committed to supporting their success regardless of their size
The Storyboard platform was used to make design updates and add functionality to the VOCSN touchscreen in order to better serve the needs of frontline medical professionals fighting COVID-19. At incredible speed, Ventec was able to rapidly re-design, test, and validate the new GUI, allowing faster access and support specific for COVID-19 patients.
YOUR STORYBOARD EXPERTS
Roy Sarkar, Content Marketing Manager, Crank Software
Thomas Fletcher, VP R&D and Co-Founder, Crank Software
Jason Clarke, VP Sales and Co-Founder, Crank Software
GUI Design and Safety in Medical Devices
Learn best practices for user-friendly GUI design and how to build a safe and secure device, from the operating system on.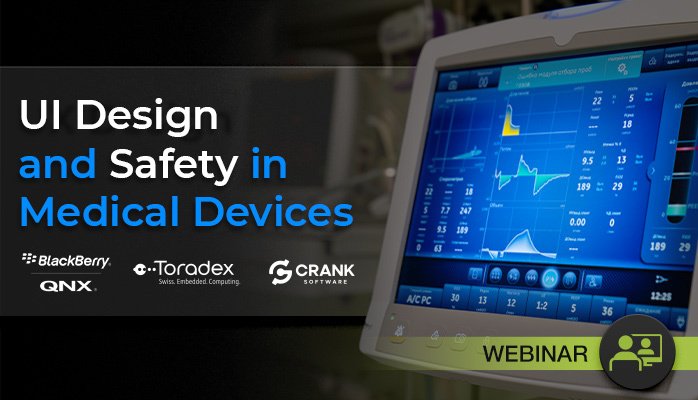 Ready to start developing sophisticated medical GUIs?
Join the industry-leading companies, like Ventec Life Systems, using Storyboard to design rich animations for user experience focused applications.