How Coca-Cola revolutionized their soda fountain UX/UI with Crank Storyboard
Learn the approach taken by Coca-Cola to update the user experience of their Freestyle soda foundation, making it self-serve. Using Crank Storyboard, they were able up create a rich, user friendly touch screen for users of all ages, and reuse the GUI across multiple, global product versions.
YOUR STORYBOARD EXPERTS
Roy Sarkar, Content Marketing Manager, Crank Software
Brian Edmond, President & VP Professional Services, Crank Software
Matt Love, Application Architect, Crank Software
IoT Devices of Tomorrow with NXP
How to use Crank Software Storyboard, integrated in MCUXpresso, to create GUIs with a short development time.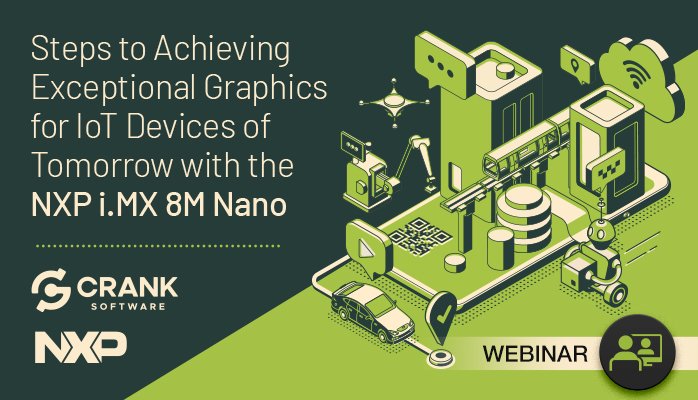 Ready to start developing a sophisticated embedded GUIs?
Join the industry-leading companies, like Coca Cola, using Storyboard to design rich animations for user experience focused applications.