How Aptera developed an HMI for the world's most efficient electric vehicle and launched in 1 year
Learn first-hand how Aptera used the
Crank Storyboard
​
embedded GUI framework to design, code, test, and validate the infotainment system HMI for their history-making solar electric vehicle!
YOUR STORYBOARD EXPERTS
Roy Sarkar, Content Marketing Manager, Crank Software
Brian Edmond, President & VP Professional Services, Crank Software
Amanda McLeod, Storyboard Application Developer, Crank Software
Brian Gallagher, Head Developer, Aptera IVI & President, Andromeda Interfaces
IoT Devices of Tomorrow with NXP
How to use Crank Software Storyboard, integrated in MCUXpresso, to create GUIs with a short development time.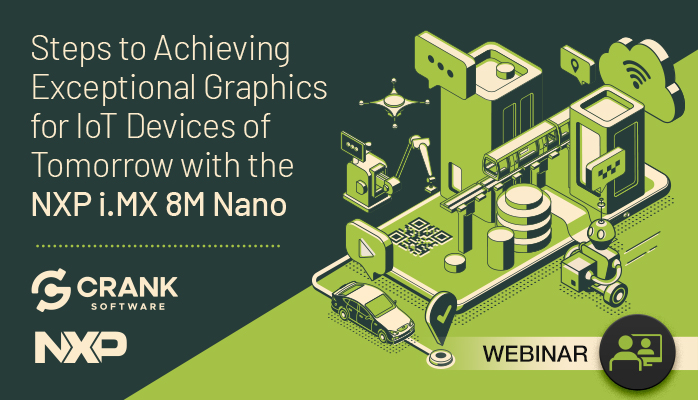 Ready to start developing a sophisticated automotive HMI?
Join the industry-leading companies, like Aptera, using Storyboard to design rich animations for user experience focused applications.