Collaboration over negotiation: Encouraging GUI designers and embedded developers to work together
Learn how embedded GUI designers and developers use technology to embrace change and eliminate the churn between design file iterations and backend development work.
By using collaborative workflows in conjunction with Crank Storyboard's latest features, your team can refine embedded GUI design assets in parallel with application code, enabling higher-quality UX without sacrificing development cycles.
YOUR STORYBOARD EXPERT
Nik Schultz, Field Application Engineer, Crank Software
Improve development effciency
Storyboard's application structure makes the process of building an embedded UI more efficient with collaborative workflows.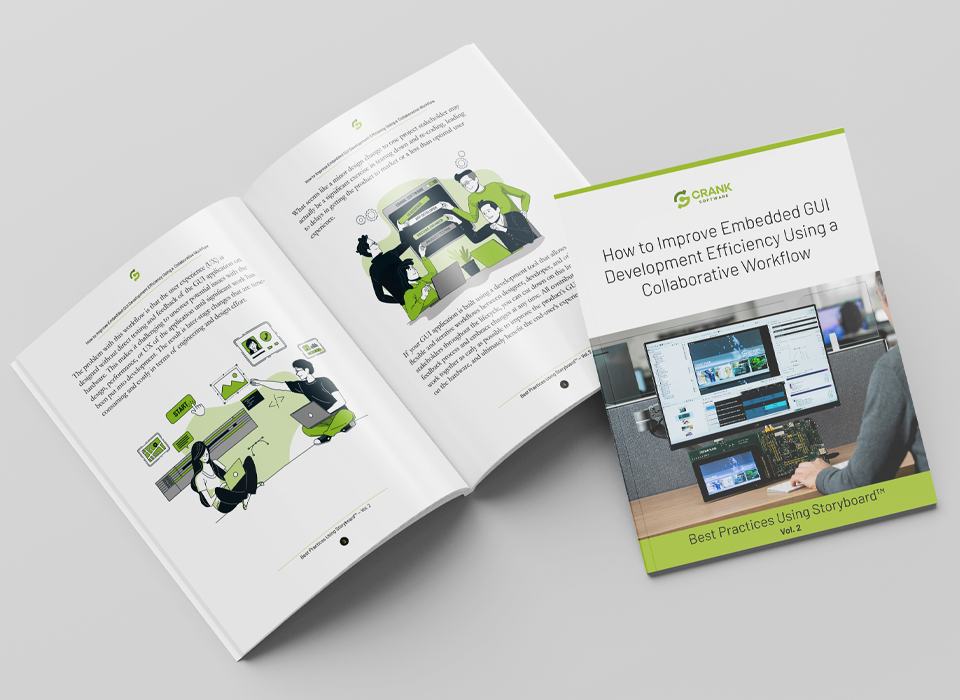 Ready to start developing sophisticated embedded GUIs?
Join the industry-leading companies using Storyboard to design rich animations for user experience focused applications.